O.C. Interview (1997)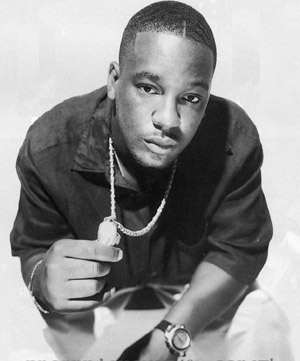 The third and final classic interview from my tape box is thankfully not with Westwood, but taken from The Mixmaster Show (92.3 The Beat, LA). I don't know who the host is, but he's quite capable of delivering a few corny comments of his own. O.C. was doing press for his second album, Jewelz, which I found to be dissapointing at the time but listening to it now it's got some really dope stuff on there. It could be argued that O dumbed-down his lyrics and comes accross as arrogant on this album, but you can't lose with a production line-up of D.I.T.C., DJ Premier and the Beatminerz in 1997! I heard a song from his new Starchild project, which is the Japanese version of his new album, and O.C. was back in good form, which is very promising. Regardless of what the future holds for him, the song "O-Zone" remains as one of the finest tracks ever made, so I'm willing to cut him some slack for unleashing "Far From Yourz" on the world.
O.C. 1997 Radio Interview (The Mixmaster Show, 92.3 The Beat, 1996)
On a sidenote, in an old Organized Konfusion interview with Bobbito, they mentioned a song called "Rack 'Em Up" by Prince Po and "Fight For Life", both of which were scheduled to appear on The Extinction Agenda LP. Anybody with copies of these tracks needs to contact me immediately.
9 Comments so far
Leave a comment
Leave a comment
Line and paragraph breaks automatic, e-mail address never displayed, HTML allowed:
<a href="" title=""> <abbr title=""> <acronym title=""> <b> <blockquote cite=""> <cite> <code> <del datetime=""> <em> <i> <q cite=""> <s> <strike> <strong>