Screwball – Vinyl Special Part 1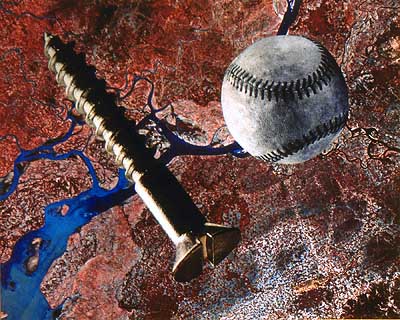 Rap supergroups are, by and large, the stuff of missed opportunity or rumor. The Commission and the Psychic Friends sounded good on paper but were never a chance of actually eventuating any music, while the less said about The Firm the better. Polyrhythm Addicts are "sort of" a super group (except for the fact that producer DJ Spinna is the only member who's even close to being a star), which leaves us with the mighty Screwball.
Combining the talents of Kamakazee (Kyron and KL), Hostyle and Bridge legend Blaq Poet, the crew first officially hit the game with their 1997 heater "Screwed Up / They Wanna Know Why", released on Screwball Records through Hydra. Before long they landed a deal with Tommy Boy and generated all kinds of hype on the strength of their "Who Shot Rudy?" single…fuck it, what is this? Discogs? Let's get to the songs:

The white label version of "The Blocks" was remixed for the album for some reason, but this mix is nicer to me, while two solo favorites get "whole crew" remix treatment on "Beat Em On The Head' and "Urban Warfare". Ayatollah delivers a whole new feel to the Mash Out team-up from the second album, while one of the stand-out songs from Hostyle's joint solo album gets reworked by Godfather Don. For fans of ignorance, I've also thrown in a little b-side action, although the wack beat doesn't help the cause.
Screwball feat. Nature – The Blocks (original vinyl version)
Screwball – Beat Em On The Head (Remix)
Screwball – Urban Warfare (Remix)
Screwball feat. M.O.P – Torture (Remix)
Screwball – Return of The Hu-Haa (Remix)
Bonus B-Side:
Screwball – Suck My Dick
More Screwball:
8 Comments so far
Leave a comment
Leave a comment
Line and paragraph breaks automatic, e-mail address never displayed, HTML allowed:
<a href="" title=""> <abbr title=""> <acronym title=""> <b> <blockquote cite=""> <cite> <code> <del datetime=""> <em> <i> <q cite=""> <s> <strike> <strong>