"While y'all niggas was out at the Rock The Bells Tour (I was Uptown, gats out, up in coke wars)"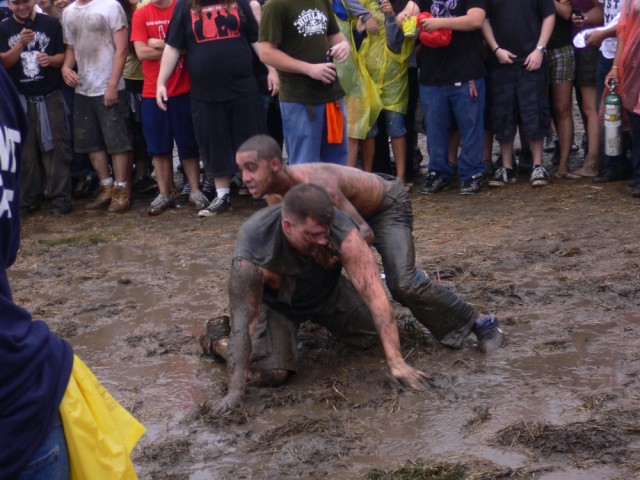 Shot courtesy of Dallas Penn
Unkut Dot Com's New York connect Idris Intifada just filed his report on the recent Rock The Bells show:
When I first heard about the monster line up set for the Rock the Bells tour, I immediately thought, I'm going to get myself a ticket. This thought began to flee when the tickets sold out faster than Myka Nine's flow and were consequently being sold on eBay for hundreds of dollars. I then concluded that this would be one concert I missed. That is until my homegirl (I see you Andalusia!) hooked me up with the free entrance.
I want to linger on the subject of prices for a little longer, if I may. Firstly, all you rich frat-rock Rage fans played yourself by paying hundreds of dollars for tickets on eBay, when cats were slinging tickets for 20 dollars outside. Secondly, shout out to the Harlem hustler who was charging frat rockers 10 dollars to cross the bridge into Randall's Island. I can't at all knock him! Lastly and most importantly, Rocksteady's yearly free festival, that has always been dope with loads of fresh indie acts, has been displaced from Manhattan like everything else that has poor or ethnic roots in the island of crime. All the while, the high profiting and Coke sponsored Rock The Bells tour sat comfortably in gentrified New York City.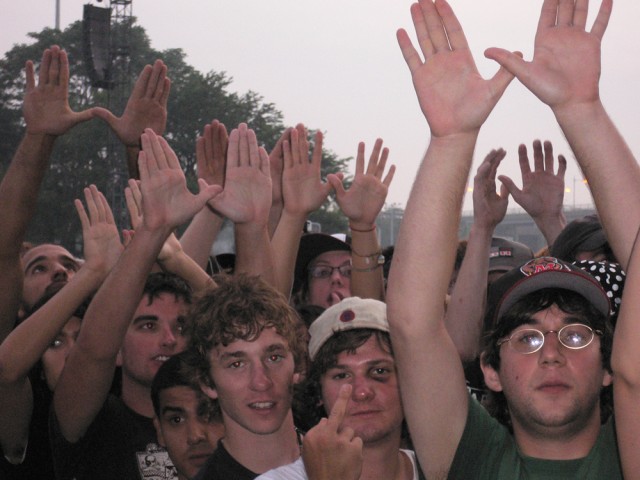 Shot courtesy of Dallas Penn
I'm going to rock with a Fucked-with/Hated-on list format and give you a run down of the show:

Fucked with – Hated on:
Method Man being amped like the ginseng root. The rest of the Wu being kind of lethargic (some had to snort cocaine).
RZA still cursing incessantly. ODB not being there to curse incessantly.
Raekwon's "Freeway" beard. Where was Ghost?
White frat boys having a nine-man wrestling match in the mud while black folks watched (shout out to Ralph Ellison). White frat boys.
Zack flipping the lyrics to "Freedom" on some anti-Bush administration shit. Anti-Bush lyrics are about 4 years too late.
Rakim Allah. Nothing about Rakim Allah.
David Banner not showing up. EPMD not showing up.
Ikon the Verbal Hologram being offensive. Kweli being positive and corny.
Unlimited Supplies of Rockstar Energy Drinks (both Orange And Guava). 7 dollars for a beer.
Hearing MF Doom rock again (its been a few years, and he's got mad new hits). Missing most of the indie acts (I had to do some work in order to get in for free and missed out).
The millions of kids wearing army fatigue shorts and Wu-Tang t-shirts. The millions of leftovers from the 90s alternative rock-era.
Undergroundhiphop.com being there. Corporate Sponsorship.
Flava Flav's stage diving. S1W's looked less like a security force and more like geriatrics doing the electric slide.
Shot courtesy of Dallas Penn
"Girl-on-Girl Mud Fight" clip:
76 Comments so far
Leave a comment
Leave a comment
Line and paragraph breaks automatic, e-mail address never displayed, HTML allowed:
<a href="" title=""> <abbr title=""> <acronym title=""> <b> <blockquote cite=""> <cite> <code> <del datetime=""> <em> <i> <q cite=""> <s> <strike> <strong>