Why G Rap Left NY
Ever wonder why Kool G Rap left New York in the nineties? (Go and sit in the corner if you fell for that story about Eric B. running him out of town).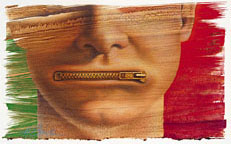 Quote removed by request
Kool G Rap – "On The Run" [Album Version]
The Trackmasterz remixes were great but I can't mess with the "clean" vocals. Plus you know Sir Jinx always killed it on the sound effects.
36 Comments so far
Leave a comment
Leave a comment
Line and paragraph breaks automatic, e-mail address never displayed, HTML allowed:
<a href="" title=""> <abbr title=""> <acronym title=""> <b> <blockquote cite=""> <cite> <code> <del datetime=""> <em> <i> <q cite=""> <s> <strike> <strong>