Plug Tunin'
Internet soldiers: Your boy is back. That's right, it's YN. Text a friend to text a friend. And thanks to the homie Robbie Ettelson, we got a special thing goin' on. It's called Hard Body Female Spit Vol. 1 – aka 16 tracks of feminine fire that my Australian mate and I cooked up through hip-hop anecdote–filled AIM exchanges. That's right, we picked it and we can back it up later as we explain to you smart dumb cats why all these cuts made the cut. Now, I know the question you inquiring asses are asking yourselves: Why are we blessing you masses with these audio classics? Well as usual YN's got some shit to hawk. (Aaron Pryor Forever!)
Yup, the former heavyweight champ of hip-hop journalism is back on your idiot box. The ego trip crew who brought you John Brown and Persia are back with ego trip's Miss Rap Supreme. If you haven't heard by now, it's an all-female rap reality show that'll really knock your socks off. Catfights? CK! Lesbo action? CK! Heart, passion, and flashes of true lyrical skills? Triple check.
Now I don't know what continent you scuff your Timbs on, but it airs on VH1 tonight at 10pm EST (That's Eastern Standard Time, not the Acknickulous One from the land of the cheese steaks). So in closing, that's simply what the business is. Listen to some good music this afternoon and watch my show this evening. Shit, it don't cost you nothing. Nada-nada-nada-not-a-damn-thing. Both things are Free like the big-booty lady who used to be on BET. Who says Monday's suck?

Hard Body Female Spit Vol. 1
Elliott Wilson – "YN's Intro"
Robbie: Chea!
Salt-N-Pepa – "My Mic Sounds Nice"
YN: The Queens from Queens are the blueprint, you babble-on bitches.
Robbie: Salt could've gotten it, back then and now. Pepa was pretty much the black Xena.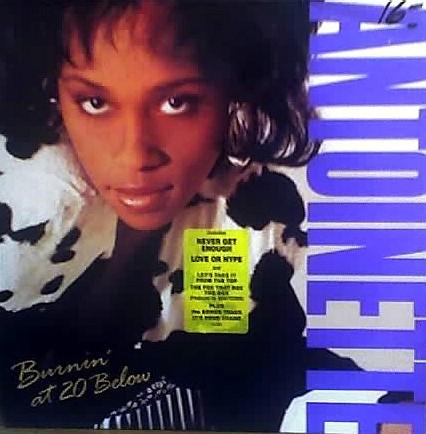 Antoinette – "I Got An Attitude"
YN: You had me at "orally potent, lethal but steady".
Robbie: Don't forget that she's "bodily vivacious and vocally gracious/Antoinette's put together in all the right places". Woah.
Sweet Tee – "It's Like That Y'all"
YN: Makes me wanna 2 step and I can't dance.
Robbie: Guaranteed to turn any casual social gathering into a world-class shindig.
MC Lyte – "Survival of the Fittest"
YN: Too dope for a rap compilation.
Robbie: It was weird how sometimes she looked messed-up and other times she was kinda hot.
Queen Latifah – "Wrath of My Madness"
YN: I vomited in my mouth when Lil Kim dared to recreate this.
Robbie: Notice we didn't use the Premier remix? Mark's original recipe stays winning.
Queen Mother Rage – "Slipping Into Darkness."
YN: I went from half Black to a 100% by the time the song ended.
Robbie: I transformed from albino to a swarthy olive complexion in just over five minutes.
Hurricane G – "Milky"
YN: Can't listen to this without your screwface.
Robbie: This broad is so bad she's almost good. Plus her friend is kinda fresh.
Lil' Kim – "Big Mama Thang" (Original)
YN: Pac gets poked so does anyone wonder who wrote this one?
Robbie: K.I.M. informs us that her "personal lubrication" skills are unmatched.
Roxanne Shante – "Big Mama" (Large Professor Remix)
YN: Hot, cool and vicious.
Robbie: Shante totally murks every one of those "skeezers".
Yo-Yo – "You Better Ask Somebody"
YN: Our hostess with the mostess fired back.
Robbie: Yo-Yo lost. But she can get a pass since she's hosting your joint (pause).
Choice – "Payback"
YN: This Southern belle ain't havin' it.
Robbie: Willie D cements his G.O.A.T. status by penning a diss record that even targets himself for the Burt Reynolds of chick rap.
Finesse & Synquis – "Fatal Beauty"
YN: The soul sisters enter the Ultra chamber.
Robbie: They must've double-teamed Ced for some of these beats. He "went in" in all meanings of the term.
Heather B – "I Get Wreck"
YN: Fuck a Real World, this is real spit.
Robbie: After claiming that she "didn't like the feeling of being high" she went on to record a whole album about smoking blunts. Blame Dre.
E-Vette Money – "E-Vette's Revenge"
YN: Robbie's my hero for ripping this one.
Robbie: Forget Moe Dee, Ice-T and Canibus – this is the hardest blow that Todd was ever dealt.
Big Ken – "All About The Pussy"
YN: Best female rap name ever.
Robbie: Lil' Fame gets in touch with his feminine side for this piece of strange.1
Fugees – "Killing Me Softly" (Original)
YN: Sony devils turned this into a straight Roberta Flack cover.
Robbie: Sorry I didn't listen to the song since I was hypnotized by L-Boogie's glorious baps.
Download the complete Hard Body Female Spit Vol. 1
Sidebar:
If you're looking for YN and miss him so much that you need to stay in touch – get your Stan on and social network with him at the following spots below. As my fellow legendary, now-you-see-him-now-you-don't cat Cameron Giles would say, "I'll holla!"
Check back for Volume 2 next Monday….
1. Deadwood fans know what I mean.[back]
34 Comments so far
Leave a comment
Leave a comment
Line and paragraph breaks automatic, e-mail address never displayed, HTML allowed:
<a href="" title=""> <abbr title=""> <acronym title=""> <b> <blockquote cite=""> <cite> <code> <del datetime=""> <em> <i> <q cite=""> <s> <strike> <strong>