It's A Demo Pt. 4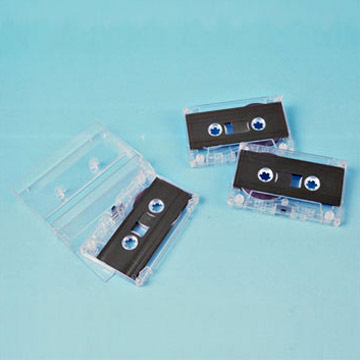 Finishing up 'Demo Week' with the tail-end of the alphabet. In retrospect, half of these shits aren't really 'demos' but however you want to describe them – 'roughs', 'rehearsals' or just 'unreleased' – it's fair to say that a lot of great music never makes it to retail. Thank fuck for mix-tapes and underground radio.
Pete Rock & CL Smooth – 'We Specialize'
Not exactly a demo, but shit wins regardless.

Poetical Prophets – 'Flavor For The Non-Believes' (demo)
Mobb Deep when they really were 'little dunns'. This was one the songs they sent Matty C at The Source which they later remade for the album.
T La Rock – 'Verbal Assassin'
T told me that some douche he lent this tape to bootlegged it on wax as The Lost Tapes.
Rass Kass – 'Jack Frost'
Eff Santa and those Illuminati-funded reindeer.
Rakim – 'Tryin' To Write Rhymes'
There's thousands of unreleased Ra cuts floating around. This is one of the better ones.
Ultramagnetic MC's – 'Brainiac'
Taken from the Basement Tapes LP. Recorded when The Ultra Lab was at the height of it's powers.
6 Comments so far
Leave a comment
Leave a comment
Line and paragraph breaks automatic, e-mail address never displayed, HTML allowed:
<a href="" title=""> <abbr title=""> <acronym title=""> <b> <blockquote cite=""> <cite> <code> <del datetime=""> <em> <i> <q cite=""> <s> <strike> <strong>