No Country For Old Moufs – Over-30 Rap Record Round-Up
As time marches on, hip-hop is now at the stage where there are a significant number of rapper's in their 30's and 40's releasing new music. No big deal, right? Except that now that internets record labels can release your album with a promotional budget of $50, all these characters who might have been left on the scrap heap back ten years back are allowed to release new albums! The ? Remains…is this a good thing? Let's examine some of the flood of new rap records made by dudes who probably have kids old enough to make their own songs….

U-God – I know what you're thinking, but Dopium works in a bizarre alternative universe where the Wu-Tang are based in Seattle. Mixed in with some superior 'traditional' Wu bangers are tributes to hoes, cars and coke, book-ended by three god-awful dance remixes. Sir Mix-A-Lot would be proud. Special mention to a dude called Scotty Wotty who sounds like he's a huge fan of CL Smooth (is that a good or a bad thing?). A mix of the great, the weird and the awful.
Kurious – Many of us have fond memories of a young Jorge, who rhymed about dropping acid and chasing dames over some vintage Beatnuts and SD-50 beats. Fifteen years later, and Kurious is all grown-up, mature and sensible – except now he likes rapping over syrupy R&B tracks with a whole mess of singing. When he reunites with MF Doom and Kadi, the Magician seems to get some of that old spark back, but then the next track makes you wonder why he even bothered releasing this to public, as he often seems to be just going through the motions. Not without some rewarding moments for die-hard CM fans, but prepare for some hard work with II.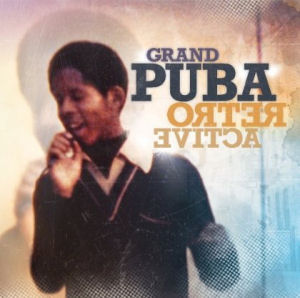 Grand Puba – The Grand Man must be on the wrong side of 40 by now, which 'Ain't No Crime' as his man's Pos K once declared, but it also makes it hard to his take his trademark tales of scooping honeys seriously, unless he's hitting the local bingo hall. Equally infamous for his off-key singing voice, Puba makes perhaps the most called-for use of auto-tune since Biz Markie, and expands his 'one socially conscious records per solo album' quota to pretty much half the album, which is a wise move considering his songs about skinz lack the potency the once had. Even though the obligatory Brand Nu reunion is so phoned-in they couldn't even make a new beat for it, Retroactive is light-years ahead of the last Pu record and is worth checking out for the Large Pro track alone.
Blaq Poet – A lot of people have expressed their complete disregard for Poet as a vocalist, but these naysayers are missing out on the staunchest champion of non-progressive, traditional Queensbridge rap this side of Tragedy Khadafi. Don't make the mistake of writing him off as a one-trick pony either – cuts like 'Voices' and 'Sichuwayshunz' demonstrate solid conceptual songwriting, and Poet stands strong as a take-no-shit, gruff voiced elder statesmen of the straight-up raw. The Blaqprint is another essential chapter in the Screwball saga. How can you front on an album containing a song called 'Stretch Marks and Cigarette Burns'?
Wu-Tang – Live band? 90's MC features? Yeah, the concept for Chamber Music reeks of 'cheap gimmick' on first glance, but after a listen you immediately realize that this may be the hardest rap album released in 2009. G Rap, M.O.P. and Raekwon going in over raw drums and a sinister loop? Approved! RZA talking some blunted science in between tracks? Sure, why not. Order me two copies, stat!

Raekwon, M.O.P. & Kool G Rap – 'Ill Figures'
25 Comments so far
Leave a comment
Leave a comment
Line and paragraph breaks automatic, e-mail address never displayed, HTML allowed:
<a href="" title=""> <abbr title=""> <acronym title=""> <b> <blockquote cite=""> <cite> <code> <del datetime=""> <em> <i> <q cite=""> <s> <strike> <strong>