Six Reasons Why Rap Is Gonna Suck In 2010…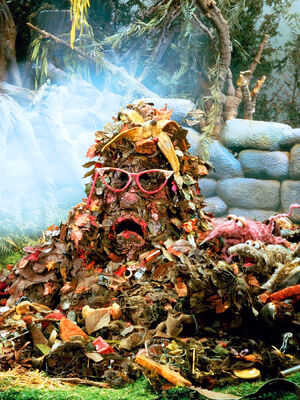 1. Rappers With Feelings – Who told all these Leaders Of The N00b School rappers that rhyming about being depressed, lonely and emotionally vulnerable is the what's hot out on the mean streets of the rap game? Stick to the script, for fucks sake. The only time it's acceptable to show any sign of emotion is when you're:
a) Making a song dedicated to your deceased mother/buddy/pet.
b) See above.

2. Rap Fans With Feelings – If you've ever declared that you rock a song because it's 'uplifting' or 'inspirational' then you may be exhibiting the early signs of being an overly-emotional rap fan. As far as the CRC is concerned, the only valid emotional states that should be displayed on a rap song are aggression, arrogance and cold-as-ice belligerence.
3. Bitch-Ass Cry Babies – The more access I have to the inner-workings of the sick minds behind the microphone, the less respect I have for some of these douchebags. Having to endure every little bitch-made outburst that some of these losers make is painful at the best of times. Here's a perfect example for all you slow-flow types – Joe Buddens decided to publicly air yet more of his dirty laundry by rehashing some bullshit butt-hurt incident where Jay-Z wanted a boat full of money to rap on the 'Pump It Up' remix, but then went and rapped on it on his mixtape. *tears*
4. Gossip Folks – I don't mind the Wrestlemania Rap antics employed by 50 Cent and 'em – that shit is usually pretty funny – but when I have to wade through an inbox of shit about what rapper has broken-up with which broad (sent by someone called Madame Beef/Mrs. Drama/Mistress Mischief) or some other stupid fuckery, I sometimes throw-up in my mouth a little bit.
5. Corny Voices – Cadence has always played an important part in hip-hop vocals, but its' tough to choose which is more retarded country-drawl technique that Kanye reps, the Gremlin voice of Lil' Wayne of that dumb inflection that Eminem employed on Relapse. Come back Fu-Schnickens…all is forgiven!
6. Punk Smoove Rap – With the exception of Cuban Linx 2, how many hardcore hip-hop albums actually sold? Stuff like the Killa Sha & Large Pro album and the Roc Marcy project have been completed for some time according to my sources, but are waiting for the 'right situation' before they drop. We could be waiting a long effing time because the Fat Beats/KOCH model doesn't seem to work anymore. If you don't have a 75% female fan-base you might as give away your music for free, 'cos dude's sure as hell aren't buying it.
33 Comments so far
Leave a comment
Leave a comment
Line and paragraph breaks automatic, e-mail address never displayed, HTML allowed:
<a href="" title=""> <abbr title=""> <acronym title=""> <b> <blockquote cite=""> <cite> <code> <del datetime=""> <em> <i> <q cite=""> <s> <strike> <strong>