Internets Celebrities – Somebody Say Chea!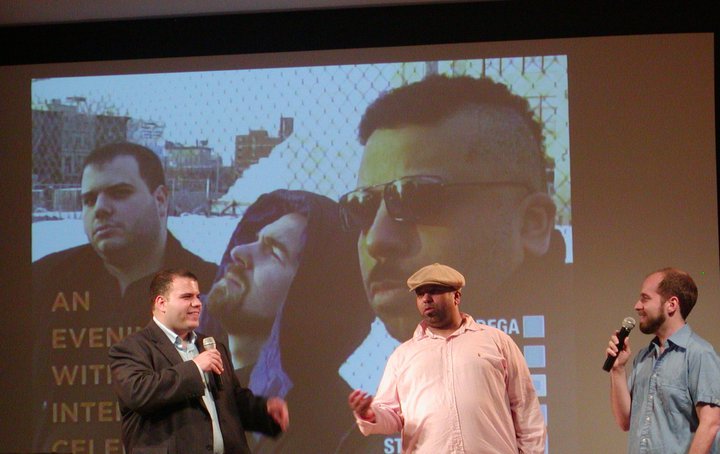 I'm not even going to attempt to explain who the Internets Celebrities are – that's what the 'About' section of their site is for, dummies! Okay, since you're clearly too lazy and/or hungover to crawl over to your laptop and wipe the Cheezel dust from your fingers, I'll provide a Twitter-proof rundown in less than 140 characters: Dallas Penn, Rafi Kam and Casimir Nozkowski made Ghetto Big Mac, Bodega and Checkmate, hit Sundance, and got 3 million views in the process.

Here's the important part – Dallas and Rafi first came into contact with each other through none other than the series of INTERconnected NETworkS, which the civilized amongst us refer to simply as the internets. A couple of veteran hip-hop bloggers who shared a deep appreciation for deep-fried foods and good music but had never crossed paths in the 'real world'. 'This was Rafi's idea from the beginning,' Dallas explains. 'Rafi sent me an email and he was like, "Man, when you wrote about creating the Ghetto Big Mac that shit was hilarious. We should make it into a video". I was kinda like, "Nah, nobody's gonna want to fuck with it". He was like, "I like that shit, and I think it's gonna be a viral hit". So I said, "Fuck it". Wasn't nothing to it but to do it. Raf called his buddy Cas, and I met him and Cas the first time right on the street in Long Island City, right near my job.' A couple of hours and two dollars later, and the crew's first short film was in the can. It didn't take long before the film spread like wildfire on YouTube.
How did they react to the huge response to Ghetto Big Mac? 'We were all kinda surprised, and we kinda had fun doing the shoot,' Dallas recalls. 'It was silly and it gave us enough humor that it made us consider doing another one. The thing was, Casimir – the director and filmmaker – felt funny about the project only because to everyone that saw it, they thought it was a McDonalds commercial when it wasn't. He was like, "Why the hell are we bigging-up this multinational corporation?" So he wanted to have a better social theme inside the next video, and that's what led us to doing Boedega.' Cas remembers his reaction a little differently, 'I really love how Dallas begins it, where he talks about how the economy is fucked-up, and we have to do these things to get around it, we have to find cheaper burgers! It touched on such a broad subject that it almost made the McDonald's aspect kinda secondary'.
The latest ICs film, Stadium Status, is their longest and most ambitious, clocking in at 18 minutes. While many of the earlier films only took a couple of hours to shoot, Stadium Status required considerably more footage to capture those classic moments. Cas explains, 'We always over-shoot. It just takes a while for them to drill down to what your ideas are. We went in with one idea, "Why did these two stadiums get built in the same year?" That seems irresponsible in terms of how much money is being spent. You go in there with a broad question and try to figure out what your movie is. We shot twelve hours of footage, and editing was maybe eighty hours, at a guess'.
It also presented the trio with some new logistical challenges, as previous shoots had only resulted in occasionally getting chased from locations when things went pear-shaped. 'We had our tape confiscated in the new Yankee Stadium,' Rafi recalls. 'We got a good hour of footage talking with the people outside, and they wouldn't let us inside with the camera, which I think is nuts because anybody with a cell-phone can record video now. So we went around through a different entrance via the Hard Rock Café. They have this ridiculous restaurant there which sells $1,000 dinners, it was totally absurd. For $1,500 you can get dinner and a seat at the game. We were just riffing on the place and kind of mocking it, and all of a sudden this staff person from the stadium approaches us, and we thought we were in trouble. Turns out he was a sales rep guy, and he starts doing his little spiel about the restaurant. We pushed our luck and said, "Where do you get to sit if you buy these seats that come with the dinner?" And he was like, "Oh, let me show you!" We flew too close to the sun, because as he led Cas and Dallas towards the field where people were sitting, in seconds the walkie-talkies were up and these very large, thuggish security guards were swarming Cas and they took our tape. In four years of guerilla-style filming, this is the first time that's ever happened.'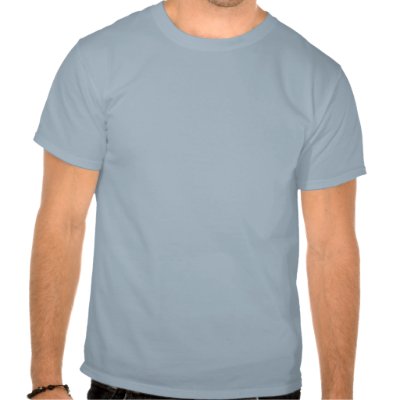 So does that mean that the days of IC's videos about the best place to urinate in public are a thing of the past? Mr. Penn is more than happy to field that one: 'I'm a little more gonzo, I wanna shoot while we're all on LSD. Rafi's got a family, so he can't. Cas could, but he won't. Casimir wants us to be considered serious filmmakers now. He doesn't want us to be total screwballs. We need Casimir because if it were just me and Rafi, I would have us doing all sorts of dumb shit, like jumping in front of subway cars and shit'. That being said, we shouldn't forget that Dallas' blog-posts have served as the genesis for many of the best Internets Celebrities' films. Last year saw them compile some of their favourite work for the We Left Our Mother's Basement DVD (which is available through their site for the price of postage, plus 'whatever you choose to pay'), but there are no plans to abandon the mean streets of the internets any time soon.
'I think the folks that have grown-up with the internet as their information source, for them, information is totally disposable,' Dallas reflects. 'How do we create something, a message or a meme, that somebody will remember the following day? Part of that is to take things that we see all the time, like the corner bodega. You consume shit out of there all the time, you buy 40 oz. of malt liquor from there all the time, but maybe you never considered the other options. We're gonna tell you: "Hey listen, there's this other bottle right here that you can fuck with! And it's even cheaper! And the next thing you know you'll be smacking the shit outta your mom!"' Bodega also happened to be the short that got them invited to the Sundance Film Festival to produce a series of daily web videos over the week, which resulted in what can only be described as a truckload of awesome.
But are they famous yet? 'Part of Internets Celebrities is the ridiculousness of celebrity and how it really has no value,' Dallas quips. 'Unless you use your celebrity to bring information to people or make that little bit of dirt you're standing on a little better than it was a day ago, how worthless has celebrity become? You're endorsing all kinds of bullshit, you're endorsing nonsense, constantly. People say, "Oh man, you guys aren't fucking celebrities! We don't fucking know you!" And they're right – you don't know us. But on the internets, you fuckin' know us…or maybe not.' That may be changing, however, due to a piece on Rafi, Dallas and Cas that ran in the New York Times after the premiere screening of Stadium Status, finally some of the off-line world (ie. their parents) are now aware of their work.
So when can we expect the Internets Celebrities to get their own TV show? 'Our plan was we wanted to get 10 good videos under our belt and then evaluate where we're at,' reasons Rafi. 'And we feel like this is our eighth now, so we're almost there. We might try to pitch a TV show or maybe even do a full-length feature.' For now, however, the IC's are returning to their roots with the third installment of Ghetto Big Mac. No word on what exactly that will involve, but I'd like to think that it will feature fried chicken as a bread substitute, and possibly some sort of meat shake.
Originally published in Acclaim #21:
7 Comments so far
Leave a comment
Leave a comment
Line and paragraph breaks automatic, e-mail address never displayed, HTML allowed:
<a href="" title=""> <abbr title=""> <acronym title=""> <b> <blockquote cite=""> <cite> <code> <del datetime=""> <em> <i> <q cite=""> <s> <strike> <strong>