Photo Essay: The Many Faces of Ghostface In Couples Therapy

GFK's current squeeze judges lesbians while he catches forty winks.
It turns out that Ghostface being on a reality TV show is the greatest thing since 3-6 Mafia tried to open a restaurant with Big Pussy and Elliot Spitzer's hoo-er. In the second episode, Pretty Toney discovers some troubling news about his broad…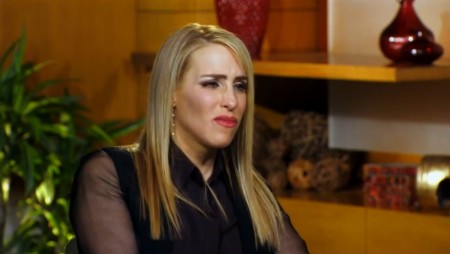 Freak-show worthy therapist attempts to overstand Starkology.

The "I care about your feelings and shit, nahmean?" face.

The "Oh shit, shorty used to work that pole and never told the god about that shit?!" face.

The "Yo I'mma break north son, I'm not trying to get played like a kid with a flower pot on his head outchea" face.

The "Not trying to cuff this up at all, based on this new info and whatnot" face.

The "How are you going to throw the kid onto a live hand grenade on TV like that?" face.

The "Effin, strippers, brah!" face.

The "Fuckouttahere with that bullshit, you bootleg-ass shrink" face.
2 Comments so far
Leave a comment
Leave a comment
Line and paragraph breaks automatic, e-mail address never displayed, HTML allowed:
<a href="" title=""> <abbr title=""> <acronym title=""> <b> <blockquote cite=""> <cite> <code> <del datetime=""> <em> <i> <q cite=""> <s> <strike> <strong>