Non-Rapper Dudes Series: Brian Coleman Interview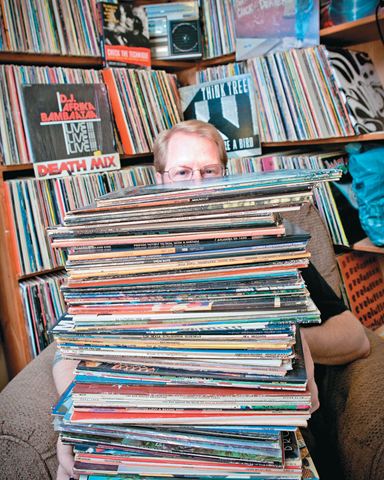 At one point liner notes were nearing extinction on rap albums, but thanks to the fine work of people like Brian Coleman and the crew at Get On Down, they're currently experiencing a renaissance of sorts, giving aging, bitter rap fanatics such as myself the perfect excuse to bang on about the first Ultramagnetic album in day-to-day conversation. Most of you would have read Rakim Told Me/Check The Technique by now, so you know that copping the Mr. Coleman's third tome is mandatory at this point. He took some time out last weekend to trade war stories from the trenches of the hip-hop interview battlefield and discuss the trials and tribulations that go along with such in-depth work.
Robbie: Was the 'Classic Material' column in XXL your first published work?
Brian Coleman: I started that column in 1999, that was Elliott Wilson's idea. I had been writing for XXL before that. I started, I think, in the second issue. I wrote for them until 2004. That Ultramagnetic chapter in Rakim Told Me started as a piece I did for XXL and then I expanded it greatly over the years. In '98 Ultramagnetic was supposedly reforming so everyone was like, 'Oh, we should talk to them about that!' I had been writing a little bit before that, I'd been writing for URB, The Boston Phoenix, I wrote for this magazine called CMJ, it's basically the trade publication for college radio. I was a hip-hop columnist there, it was cool because you could write about a lot of indy stuff.
(more…)